Another year and another amazing Nozstock. So many highlights it's going to be difficult to write about them all.. Lets just say in the case of Mysdiggi,  J-man and PeteCanon and DR Syntax I need to do some editing…So much footage. That will be a separate post. But trust they smashed the Garden Stage to pieces!!!
Here's what KING BOBO has to say about J-Man!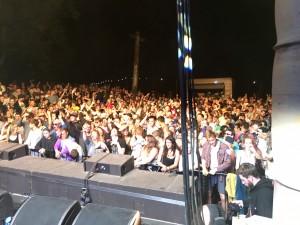 I arrived running across site as I was determined I was going to Catch Bobbie Johnson..  https://bobbiejohnson.bandcamp.com After a few swerves at the security gate and some beautiful punters who kindly let me pass I legged it and arrived 2 songs in.
Now the truth is I haven't been this excited about an artist since Roots Manuva's Brand New Second Hand came out.
This artist is going places. The lyrics, flow and production are next level. Was worth running, sweating and jumping for.
Other highlights for me included watching Jurassic5 (so much energy and stage control) The show was off the hook and it was great to see these legends of hiphop rocking the set. Magic springs to mind. CutChemist and DJ Numarc were on another level and later on that eve I go to meet Charlie Tuna and AkiltheMC who I recently got released on an EP with. ( NoPressure by SecondHandAudio http://monkeyboxing.com/content/second-hand-audio-extended-play-2016/ )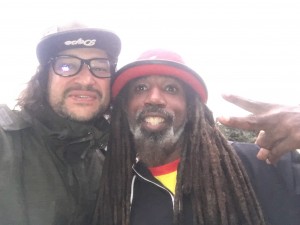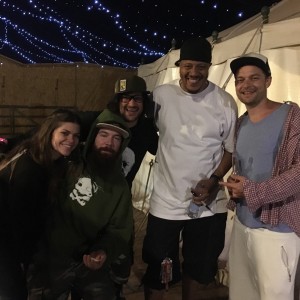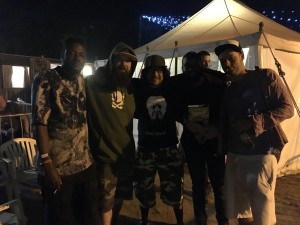 On the same levels Foreign Beggars invited me to jump up on their set. The last time we did this was In Switzerland years ago. The show was fire!!!! Thank You Family.
I was blessed enough to MC on JFBs set a DJ I respect so highly that it's often hard to focus.
I keep getting distracted by his hands. Too many skills this man possesses. If you want to be a DJ just start with him!  Big Love JFB and ThankYou!
Finally The Lords of the Jungle DJ Randall and DJ MARKY absolutely smashed our stage to pieces on the Sunday joined by GQ but also by Trafic I had never heard of him before but he stepped up in Randall's set and smashed it out the ball park!!! ( With his Mum in the crowd – I love that! )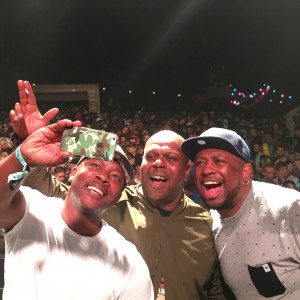 I have to mention our Sunday afternoon sessions with the mighty DJ TENZ  https://subsize.co.uk/mixes/ it was meant to be a mellow build up but hey, we couldn't help it, after 30 minutes warming up with dub, reggae and various Genres we quite rightly hit the Jungle and D&B ( as mentioned during the course of the weekend. " It's never too early for Drum and Bass " )
Massive shout to all the Noz family and the amazing stage crew.
Next stop The Royal Festival Hall with the incredible Ayanna Witter Johnson (July 31st) and then on to Scotland to link my brother KIDPROQUO  for a show on (Aug 5th) to support some amazing Scottish MCs And then onto a secret festival (Shhhhhh!) I can't wait!!!!!
Hope to see some familiar faces and meet new humans on the way. Peace.Love.Respect and Unity.
MUSIC