Across the span of numerous years, I've been fortunate enough to embark on an incredible journey that has taken me through the heart of Europe and far-reaching corners of the world. Whether as a member of bands like Sweettoof (Radio One Unsigned Act of the Year 2003), Kaya, The True Ingredients (BBE), or simply as myself, known as Natty or Natty Speaks, this adventure has been nothing short of extraordinary. It's carried me through the vibrant tapestry of festivals, pulsating nightclubs, resonant radio waves, and the illuminating screens of television. This voyage has been a remarkable odyssey, and I'm now bringing the essence of this journey to one place, ready to celebrate this collective experience with all of you.
I want to express my heartfelt gratitude for your unwavering support throughout this exhilarating ride. Together, we've carved out a path filled with unforgettable moments and experiences. What a remarkable journey it has been!
"Clean up after yourself and don't f*ck up the flowers" Don't be sad.
Nozstock Festival
Now, let me take you to the enchanting world of Nozstock, a festival lovingly nurtured by a dedicated family. For me, this place is more than just an event; it's a second home, a sanctuary of creativity and connection. In the captured moment, you see me in the midst of an electrifying live, improvised freestyle rap session. Here, I invite the audience to contribute words on colourful post-it notes, igniting a blaze of inspiration as I weave those words into spontaneous freestyles. The energy here is always electric, and the vibes are simply unparalleled. A heartfelt shout out to all my fellow Nozstockers for the unwavering support and love, and a special salute to the legendary DJ TENZ for consistently holding it down. This is a place where magic happens, and it's an honour to be part of the Nozstock family. Big love to all!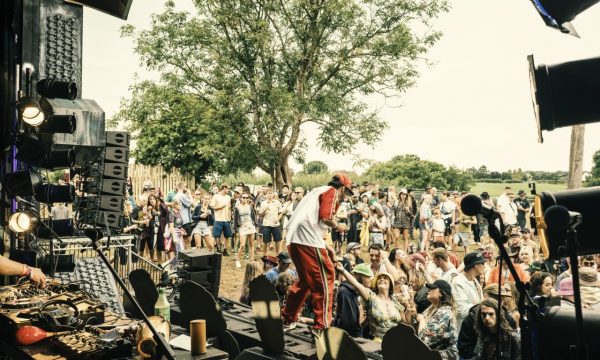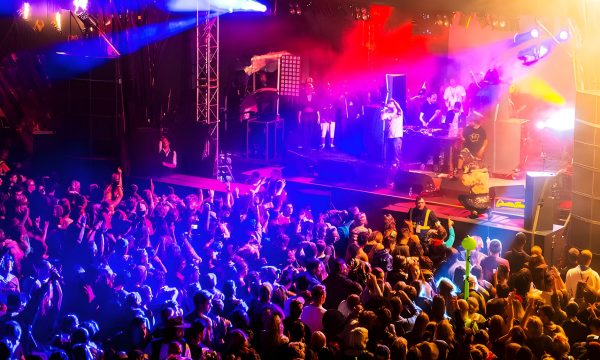 Glastonbury
In this captivating snapshot, we find ourselves amidst the legendary Glastonbury Festival of 2014, where I had the incredible privilege of joining forces with the phenomenal Ghettofunk Allstars for an electrifying Ghetto funk takeover. Glastonbury, a timeless adventure, stands as one of the most enduring festivals globally, and I've had the distinct honour of gracing it on numerous occasions.
Lyrix Organix Showcase
I had the extraordinary privilege of being invited by Lyrix Organix to showcase my freestyle rap skills at the unforgettable launch event of "La Haine," reimagined within the captivating realm of Secret Cinema. What made this evening truly exceptional was the electrifying live score provided by the remarkable Asian Dub Foundation. In the heart of Tottenham, back in 2012, I took to the streets and delivered my freestyle performance to an enthralled audience. This event was a unique fusion of cinematic artistry, live music, and the raw energy of freestyle rap, creating an indelible memory that continues to resonate with me.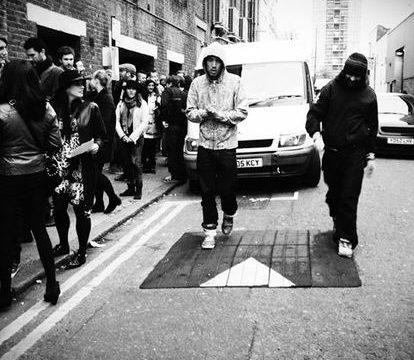 "Can't you see what's going on? Yeah, the words turned sad While they're running round the world, bombing and acting mad. And so it starts again, the lies and continuous shame that we commit as men, or should I say species." Don't be sad.